Intro
Grab the family, grab the popcorn, it's movie night at FireKing Grill!
It's always a bonus when you see Jadeite dishes make an appearance in your favorite movie or TV show. That's why we've put together this list of 10 must-see Hollywood movies for all you Jadeite dish lovers out there.
Learn More: What are Jadeite Dishes?
Some of the biggest Hollywood blockbuster movies and A-list celebrities have been seen using Jadeite dishes including Meryl Streep, Robin Williams, and Martin Sheen to name a few.
Jadeite dishes have been used in Hollywood over the last 70+ years, so it's no wonder why celebrities are obsessed with collecting Jadeite like Martha Stewart, Kris Jenner, Blake Lively and Jennifer Garner.
So browse the list below, and start planning your next movie night!
Current Prices for Jadeite Dishes
Donnie Brasco (1997)
Synopsis: An FBI undercover agent infiltrates the mob and finds himself identifying more with the mafia life, at the expense of his regular one.
Stars: Al Pacino, Johnny Depp, Michael Madsen
Genre: Biography, Crime, Drama
Jadeite Dish Sightings:
In the opening scene, Al Pacino (Lefty), Micheal Madsen (Sonny), Bruno Kirby (Nicky), and James Russo (Paulie) get into a heated debate about whether Cadillacs or Lincolns are better. On the diner table there are three sets of Jadeite cups and saucers on the table. 
Diners, Drive-Ins and Dives: How to Identify Fire-King Jadeite Restaurant Ware Dishes
They appear to be using Fire-King Restaurant Ware 7 oz extra heavy, or heavy cups, and saucers. Those minty desserts match the green glassware perfectly! I wonder if these Hollywood stars realize they are getting upstaged by these Jadeite dishes? 
Current Prices for Jadeite Dishes
Fire-King Restaurant Ware Jadeite dishes were commonly used in diners across America in the 1950s to 1970s. This particular diner scene was set in the late 1970s which was at the end of the original Jadeite dish era.
It seems the majority of movies and TV shows use Jadeite dishes in the first 10 minutes. That just goes to show how impactful this green glassware is!
Gone Girl (2014)
Synopsis: With his wife's disappearance having become the focus of an intense media circus, a man sees the spotlight turned on him when it's suspected that he may not be innocent.
Stars: Ben Affleck, Rosamund Pike, Neil Patrick Harris
Genre: Drama, Mystery, Thriller
Jadeite Dish Sightings: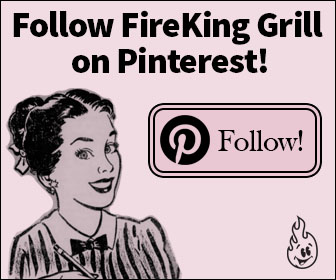 Amy was definitely a collector of Jadeite dishes. We can see several quick shots of her cabinet in the walkway filled with Jadeite dishes, but can't quite make out what they are except for a Fire-King Jadeite swirl bowl. The dark cabinet with lights highlights the Jadeite dishes beautifully, I just wish we got a closer look.
At 1:09 we can see two Jadeite cake stands on the counter. These are likely reproduction cake stands. It also looks like there's a Jadeite bowl up in the cabinet too.
The Seven Year Itch (1955)
Synopsis: When his family goes away for the summer, a hitherto faithful husband with an overactive imagination is tempted by a beautiful neighbor.
Stars: Marilyn Monroe, Tom Ewell, Evelyn Keyes
Genre: Comedy, Romance
Jadeite Dish Sightings:
Marilyn Monroe stars in this 1950s romantic comedy.
We get to see some Jadeite in action in this movie which features Tom Ewell (Richard Sherman as Tommy Ewell) using a Jadeite reamer to squeeze some fresh orange juice for breakfast. This could possibly be a Jeannette Jadeite juice reamer.
And while he is making coffee, you can see on the stovetop there is a Jadeite pitcher or measuring cup which could be a McKee or Jeannette Jadeite 2 cup measuring cup.
Did Marilyn Monroe set the trend for big Hollywood stars using Jadeite dishes in the movies? Back in the 50s, of course Jadeite dishes were commonplace, but even newer movies and TV shows have incorporated Jadeite dishes into their set designs as well.
Pollock (2000)
Synopsis: A film about the life and career of the American painter, Jackson Pollock.
Stars: Ed Harris, Marcia Gay Harden, Robert Knott
Genre: Biography, Drama
Jadeite Dish Sightings:
The Fire-King Jadeite D-Handle mug gets a deservedly starring role in the movie Pollock. We see it featured throughout the film several times. But there are also several other scenes in the movie where we see Jadeite dishes.
Again, we see Jadeite dishes making an appearance within the first few minutes of this movie.
There are quite a few kitchen scenes in this movie that feature the Jadeite D-handle mug on the breakfast table. It looks really good beside the pitcher of orange juice in one scene.
It looks like there are Jadeite dishes in the drying rack beside the sink in one scene, and a bowl is used in a few other scenes.
And who doesn't love a good Jadeite action shot? Ed Harris (Jackson Pollock) can be seen drinking his morning coffee out of a Jadeite D-handle mug while smoking a cigarette.
If you were to pick one movie out of this list to see the most Jadeite, this would be the one.
Se7en (1995)
Synopsis: Two detectives, a rookie and a veteran, hunt a serial killer who uses the seven deadly sins as his motives.
Stars: Morgan Freeman, Brad Pitt, Kevin Spacey
Genre: Crime, Drama, Mystery
Jadeite Dish Sightings:
Brad Pitt (Mills) drinks out of a Fire-King Jadeite D-handle mug while he gets ready for work. Amazing! Clearly an Academy Award contender based on this scene alone. This is yet another scene of Jadeite being used at the beginning of the movie.
And to top things off, we also see Gwyenth Paltrow (Tracy) pouring a glass of wine for Morgan Freeman (Somerset) with some Jadeite shakers on top of the stove. They look to be McKee Jadeite Roman shakers. These are a real gem because Hollywood usually likes to re-use the same commonly found Jadeite dishes from the Fire-King Jane Ray, or Alice patterns.
In the same scene, hanging above the opening to the kitchen are a bunch of teacups, one of which is Jadeite. Three different types of Jadeite dishes were used in this movie.
The Birdcage (1996)
Synopsis: A gay cabaret owner and his drag queen companion agree to put up a false straight front so that their son can introduce them to his fiancée's right-wing moralistic parents.
Stars: Robin Williams, Nathan Lane, Gene Hackman
Genre: Comedy
Jadeite Dish Sightings:
We see a few Jadeite dish sightings throughout The Birdcage. A couple of kitchen scenes feature a Jadeite bowl, and a Jadeite dinner plate in the dish rack.
Hollywood likes to use Jadeite dishes in the dish rack I've noticed in a few movies now. The plate could potentially be a Restaurant Ware, or a 1700 Line dinner plate?
And then in a restaurant scene, Robin Williams (Armand) and Nathan Lane (Albert) have lunch served on Jadeite. A few scenes later we can see a Jadeite cup and saucer on another table at the restaurant.
Back at the house Robin Williams and Hank Azaria (Agador) are hanging out in the kitchen, with what looks like a Fire-King Jadeite swirl bowl in the background.
Badlands (1973)
Synopsis: An impressionable teenage girl from a dead-end town, and her older greaser boyfriend, embark on a killing spree in the South Dakota Badlands.
Stars: Martin Sheen, Sissy Spacek, Warren Oates
Genre: Action, Crime, Drama
Jadeite Dish Sightings:
Martin Sheen (Kit) comes up the stairs into the kitchen and places a toaster beside a yellow Sunbeam mixer with a Jadeite mixing bowl.
About 10 minutes later, Sissy Spacek (Holly) and Martin Sheen are seen using that same Jadeite mixing bowl as their bathroom sink in their bushcraft shelter in the woods. Charlie Sheen shaves his face and Sissy Spacek washes her face. They clearly knew/understood the essentials/biggest survival item of all they needed to survive in the wilderness.
In The Mood for Love (2000)
Synopsis: Two neighbors form a strong bond after both suspect extramarital activities of their spouses. However, they agree to keep their bond platonic so as not to commit similar wrongs.
Stars: Tony Leung Chiu-wai, Maggie Cheung, Siu Ping-Lam
Genre: Drama, Romance
Jadeite Dish Sightings:
This one is for all the Asian fans of Jadeite dishes. Although Jadeite dishes are associated with American pop culture, they have gained huge popularity in Japan, Thailand and Hong Kong. This movie is a foreign film in Cantonese, but is available with English subtitles.
Tony Leung Chiu-wai (Chow Mo-wan) and Maggie Cheung (Su Li-zhen) enjoy an elegant meal at a restaurant with food served on Jadeite dishes. It's hard to tell what plates they're using, but they could be Fire-King Jadeite Jane Ray plates. Maggie Cheung is definitely seen drinking out of a Fire-King Jadeite Jane Ray Cup though.
Learn More: How to Identify Fire-King Jadeite Jane Ray Dishes
This movie came out in the year 2000 when the Jadeite dish peak/collector craze was at its highest.
Let Him Go (2020)
Synopsis: A retired sheriff and his wife, grieving over the death of their son, set out to find their only grandson.
Stars: Diane Lane, Kevin Costner, Kayli Carter
Genre: Crime, Drama, Thriller
Jadeite Dish Sightings:
Several Jadeite dishes make an appearance at the beginning of the movie. And as an added bonus for all the Pyrex lovers, try to spot the Butterprint stacking fridge dishes, and Shenandoah bowls at the beginning of the movie.
Also at the beginning of the movie, Kevin Costner (George) and Diane Lane (Margaret) are having breakfast and on the table it looks like there is a big McKee Jadeite butter dish.
After breakfast, grandma Margaret gives her baby grandson a bath in the sink, with the help of a Jadeite cup. You can also spot a Jadeite bowl on the shelf in the same scene.
The Bridges of Madison County (1995)
Synopsis: Photographer Robert Kincaid wanders into the life of housewife Francesca Johnson for four days in the 1960s.
Stars: Clint Eastwood, Meryl Streep, Annie Corley
Genre: Drama, Romance
Jadeite Dish Sightings:
Look closely and you'll find several different Jadeite dishes in a dinner scene with this blockbuster film starring Meryl Streep (Francesca) and Clint Eastwood (Robert). There's even a Pyrex blue primary color bowl for the Pyrex lovers as well.
See if you can spot the Fire-King Jadeite Deco vase on the shelf. A pair of Jeannette Jadeite beehive shakers on the stove. And if you look really close, it looks like there's a Jadeite bowl tucked away in the back shelf of the storage room.
The Jadeite shakers get some more screen time later in the movie, when Meryl Streep invites Clint Eastwood in for some iced tea and the start of their romantic affair.
Conclusion
It's no secret – Hollywood loves its Jadeite dishes!
Learn More: The History of Jadeite Dishes
Brad Pitt, Al Pacino and Ed Harris, all drink their morning coffee out of Jadeite. Why not join them and grab a Jadeite mug off eBay for just $20?
You can feel like a Hollywood star the next time you enjoy your morning coffee!
Get Your Jadeite Mug from eBay.
What movies or TV shows have you seen Jadeite dishes featured in? Let us know in the comments below to help build this list!
Current Prices for Jadeite Dishes