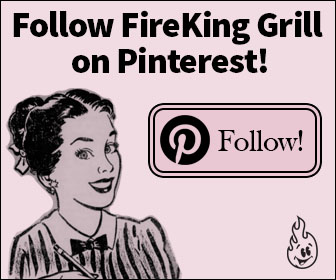 Who Makes Jadeite?
The three US manufacturers of the highly popular, minty colored glassware called "Jadeite" were:
When Was Jadeite Produced?
Jadeite dishes were primarily made from the 1930s to 1970s.
In the 1940s and 1950s it was commonly sold in hardware, department, and five-and-dimes stores, and was also given away in flour bags or cereal boxes.  Companies offered the free pieces as an incentive to complete entire sets.
Fun Fact:  Glassmakers added the cheery green color to their glass formulas to brighten people's days during the Great Depression.
Current Prices for Jadeite Dishes
Anchor Hocking
The Anchor Hocking Glass Corporation was formed when the Anchor Cap and Closure Corporation merged with the Hocking Glass Company in 1937. The company's focus was manufacturing mass-produced cheap tableware and other glass containers.
Current Prices for Jadeite Dishes
1939 saw the introduction of the Royal Ruby line of glassware.  Then in 1940, the Philbe dinnerware line was produced in the colors, pink, blue and green.
The FireKing mark was first introduced in 1942 when it was placed on the Philbe ovenware line.  During the mid-1940s, FireKing dinnerware lines such as Alice, Jane Ray and Restaurant Ware were produced and were available in several colors, including Jade-ite.
Both Jane Ray and Restaurant Ware were complete lines, but Jane Ray was designed for retail, while Restaurant Ware was intended for commercial use.
Read More: Our 4-Part Blog Post Series on The History of Anchor Hocking
Vases, pitchers, refrigerator dishes and bowls were all popular Jade-ite pieces produced by the FireKing division of Anchor Hocking during the late 1940s and 1950s.  Most Jade-ite made by Anchor Hocking was produced between 1945 – 1975.
The majority of FireKing Jade-ite bears some variation of the company's mark, but specific pieces used for promotion or that were special orders, have no mark.
The production of FireKing ended in 1976, but in 1992,  Anchor Hocking made some FireKing items to commemorate its 50th anniversary.
In 2000, Anchor Hocking reintroduced Fire-King Jade-ite.  The 2000 line was made from new molds and is not the same as vintage FireKing pieces.  The newer line is easily distinguished from vintage Jade-ite with its "Fire-King 2000" stamp.
Fun Fact:  How did the Philbe pattern get its name?
Apparently, Mrs. Hazel Marie Weatherman, a researcher of Depression and kitchen glassware, was responsible for it.
During her research on Fire-King, she learned the design's creator had not named the pattern.  So, through a conversation with him and his son – Philip B; she decided to name the pattern "Philbe".
McKee Glass Company
The McKee Glass Company began its production of Jadeite in 1930.  Some Jadeite pieces were produced by other glass companies prior to this date, but McKee was the first to introduce Skokie green, Jade kitchenware and dinnerware on a large scale.
The company was originally founded in 1853 in Pittsburgh as McKee and Brothers Glass Works.
In 1888, the company relocated to Westmoreland County due to economic and tax reasons.  Once there, they founded a town and named it Jeannette, PA, after Mrs. Jeannette McKee, the factory founder's wife.
Their only complete line of Jadeite dinnerware McKee made was the Laurel pattern.  Their line of opaque kitchenware was a series of mixing bowls, shakers, canisters, refrigerator dishes, and orange juice reamers.
In 1951, McKee was sold to the Thatcher Glass Manufacturing Company.  Thatcher was eventually sold to the Jeannette Glass Company, and the operation was moved back to the old McKee plant.
FUN FACT:  McKee was the manufacturer of Glasbake, which was another popular ovenware line they produced for more than forty years, and was the company's form of Pyrex.  It was first introduced in 1917.
Federal Glass Company
The Federal Glass Company, which started in 1900 in Ohio, was also a major producer of glassware during the depression.  They manufactured some now quite collectible pieces, but they never produced Jadeite.  Their trademark bold letter F inside a shield is often confused as a Fire-King mark.
Jeannette Glass Company
Founded in 1898, Jeannette was the first company to fully automate the manufacture of pink and green glassware.  The ability to mass-produce their glassware meant lower prices for the consumer, which was especially important and beneficial during the Depression.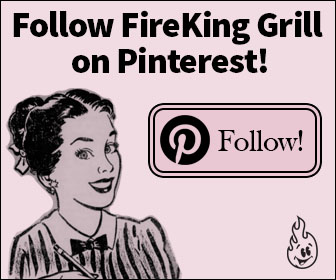 In 1932, Jeannette responded to the success of McKee's opaque glassware, and introduced a similar line.  Like McKee, it included canisters, shakers, leftovers and mixing bowls, and all were available in a variety of colors.
For the first time, this opaque green glass was called Jadite.  Other companies used this same name but varied the spelling to either Jad-ite or Jade-ite.
Jeannette did not produce any Jadite dinnerware lines, but continued to manufacture their Jadite kitchenware until the 1940s.
Sometime during the 1950s, Jeannette purchased the Thatcher Company (formerly McKee) who still retained many of the original McKee molds.  Subsequently, Jeannette produced many of the McKee pieces, including Glasbake until the plant's closure in the 1970s.
Do Jadeite Dishes Glow in the Dark?
Before World War ll, it was common to find uranium used in dishware and other household items.
Both McKee and Jeannette Jadeite contained this radioactive element.  However, once the war began, uranium supplies were needed for weapons, so it was no longer available for companies to use.
Read more: Spooky Stuff! These Jadeite Dishes Glow Under a Black Light
Read more: Do Jadeite dishes contain lead and are they safe to use?
Current Prices for Jadeite Dishes