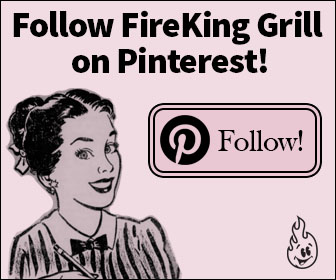 Who doesn't like reflecting back on the good ol' days? Days when pieces of Jadeite and other types of Depression glass were often given away with everything from oatmeal, to flour sacks, to cans of coffee.

Fire King Jadeite Cereal or Chili Bowl Given Away With Package Of Albers Oats 22 Oct 1948, Fri Arizona Republic (Phoenix, Arizona) Newspapers.com

Free Jadeite with Town Crier Flour 06 Feb 1953, Fri Valley Morning Star (Harlingen, Texas) Newspapers.com
free jadeite coffee mug with each pound of yellow bonnet coffee 30 May 1952, Fri The Springfield News-Leader (Springfield, Missouri) Newspapers.com
Wetherill's even gave away Jadeite batter bowls with any purchase from their paint department.
Giveaway – free jadeite batter bowl with any purchase in the PAINT department 01 May 1957, Wed Republican and Herald (Pottsville, Pennsylvania) Newspapers.com
Once upon a time, gas stations, grocery and department stores, Sears & Roebuck catalogs, and Woolworth's all sold or featured promos for Jadeite dishes.
Fire King Jadeite Mixing Bowl Set And Batter Bowl At Woolworths 21 Mar 1963, Thu Wisconsin State Journal (Madison, Wisconsin) Newspapers.com
Fire King Jadeite Mugs at Woolworths 13 Oct 1954, Wed Corsicana Daily Sun (Corsicana, Texas) Newspapers.com
During the era of "five and dime" stores, there were several popular companies like Ben Franklin, McCrory's, TG&Y, among a few others, but Woolworth's was the trailblazer and originator of the five and dime concept – where everything was sold for five and ten cents.
Watch The Video: F.W. Woolworth – Life in America, the origins of the Woolworth company and its eventual demise.
I highly recommend Recollection Road's YouTube channel for a walk down nostalgia avenue. This channel is a virtual jackpot for anyone looking for a fun way to reconnect with their childhood roots and see all the favorite places from bygone eras. Settle in with a snack, and perhaps a beverage of your choice for a relaxing time reminiscing and enjoying all the amazing vintage photographs.
Jadeite at the Woolworth's Lunch Counter
At Fire King Grill, we're always interested in Jadeite's connection with past popular culture.
Woolworth's not only sold Jadeite in its stores but they also used it to serve food at their lunch counters!
Woolworth's lunch counters proved to be very popular dining options in its time, and they were a successful part of the company's history.
Woolworth's Lunch Counter Menu – 1957 28 Feb 2012, Tue The Magee Courier (Magee, Mississippi) Newspapers.com
Woolworth's menu and article about its "modern" new restaurant 16 Oct 1966, Sun The Eagle (Bryan, Texas) Newspapers.com
After shopping, hungry customers could visit the lunch counter to enjoy an affordable meal or just relax with a coffee and dessert before heading home.
One such dessert that is now a "famous" recipe is the Woolworth's Ice Box Whipped Cream Cheese Cake. This is a very light, fluffy, easy to make treat that is not too sweet nor too rich, and it was a huge favorite with many customers. It's also more calorie-wise than regular cheesecake because despite the name, the recipe doesn't actually contain any whip cream. Evaporated milk is used in place of whip cream for a more cost efficient and "five and dime" style dessert.
Jadeite used for this photo:
Current Prices for Jadeite Dishes
Here is the recipe for anyone wanting to try this long time customer favorite:
Current Prices for Jadeite Dishes
Woolworth's Famous "Ice Box Whipped Cream Cheese Cake" Recipe
I totally see why this recipe was popular, and it's a go-to dessert at my house. It has a distinct cheesecake flavor, but not the same texture at all. This dessert is very light, and has an almost mousse-like consistency. So, it would be good after a heavy meal, as a summertime treat, or served with afternoon coffee.
It doesn't have an overpowering lemon flavor either. For those who prefer more, adjust the lemon extract to your taste.
The real bonus in this recipe is how well the evaporated milk works in place of whipping cream. There is no hint of evaporated milk taste and you don't notice the jello either. I've always followed this recipe exactly as written, and it always turns out perfectly every time.
Ingredients
1 (3 oz.) package lemon Jell-O
1 cup boiling water
3 cups graham cracker crumbs
½ cup (1 stick) butter, melted
1 (8 oz) package cream cheese
1 cup granulated sugar
4 tablespoons lemon juice
1 (12 oz) can evaporated milk, very chilled (see notes)
Instructions
In a medium bowl, dissolve Jell-O in boiling water. Cool for 5-10 minutes, or until just slightly thick.
While the Jell-O cools, mix the graham cracker crumbs with melted butter in a medium bowl, reserving about ½ cup for the topping. Then press the remainder into the bottom of the 9×13-inch pan and set aside.
In a medium bowl, beat the very chilled evaporated milk until whipped and fluffy. 2-4 minutes, at least. Don't rush this step. The longer you whip it, the more aerated it becomes which results in a fluffier texture.
In a separate, large bowl, beat cream cheese, sugar and lemon juice together until smooth. Add in the Jell-O, then fold in the whipped evaporated milk.
Spread filling evenly over crust and top with reserved graham cracker crumbs.
Cover and chill for at least 2 hours, or overnight.
Serve on a Jadeite dish for maximum enjoyment!
Notes
Chill the can of evaporated milk, mixing bowl, and beaters in the freezer for about 45 minutes to an hour before whipping. If the milk isn't almost starting to freeze, it won't whip very well.
Explore More About Woolworths
Do you remember eating at a Woolworth's lunch counter? This is a Facebook post for anyone wanting to share their memories about the Woolworth's lunch counter experience. The comments were really fun to read, and there are a LOT of them, so enjoy!
Current Prices for Jadeite Dishes